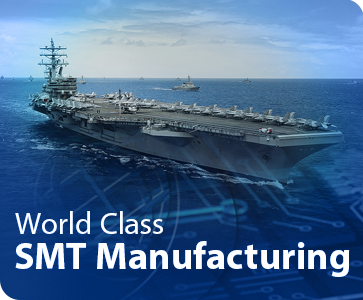 Founded In 1999 APT Electronics, Inc. quickly built a reputation for highest quality and world class service as a fully automated electronics contract manufacturer specializing in surface mount and through-hole assembly with ICT, Flying Probe, Functional and ESS test support. Servicing the Military, Aerospace, Industrial and recently the medical industries, APT is a critical partner with many of the prime OEM's.
Our Manufacturing, Engineering, Purchasing and Quality teams are dedicated to continuous improvement initiatives to reduce waste and increase efficiency providing the customer with a cost efficient, on-time and highest quality solution.
Every customer is important to us and a dedicated Program Manager is assigned to each customer who will manage your job from cradle to grave becoming your partner in ensuring a total team commitment. APT Program Managers are experienced and highly dedicated to ensuring the customers success.
We pride ourselves in our partnerships with World Class suppliers to insure optimum global sourcing and material management driven by our custom ERP system. Inventory is closely monitored utilizing an integrated MRP system supporting turnkey procurement of components to customer supplied AVL and allocation of customer consigned material. Counterfeit prevention, EOL management, along with Date and Lot Code control are paramount in our inventory control process.
APT provides the total solution from PCB lay-out support to fully integrated box build, we want all our customers to feel that APT is an integral member of your production team.
Quality System
APT Electronics has a progressive Quality Management System that utilizes proven methods and processes to achieve our primary goal of meeting customer requirements.
APT's Quality Management System continues to be audited and approved by a wide range of world class customers in Military, Aerospace, Medical, Industrial and Commercial industries.
APT is committed to continually improve customer satisfaction by, employing quality techniques at every level of the business and by, closely monitoring and continuously improving the key metrics for customer satisfaction;
Quality
On Time Delivery
Service
Communication
APT's Quality management System is certified to the current Industrial Standards:
Copies of Certifications available upon request.
SMT Manufacturing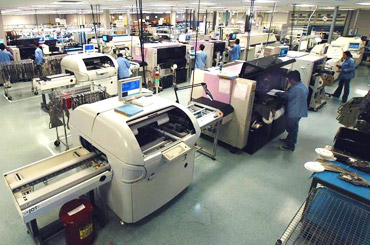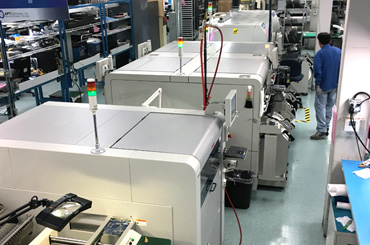 State of the Art pick and place equipment, utilizing robust engineering process controls.
IPC 9850: 63.5K CPH
Board Size: Min. 2" x 2" Max. 31.8" x 19.2"
Component Range: 0.3015 to 54mm2 and 45 x 100mm (BGA, µBGA, CSP, connector, odds)
Mounting Accuracy: @ 3 sigma .35 micron
Lead and Lead Free
Thru-Hole Assembly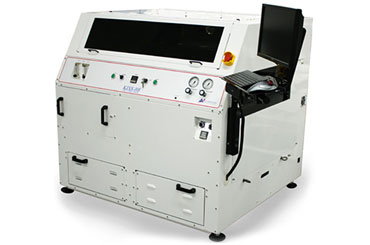 THRU-HOLE Manufacturing and Assembly is accomplished with WAVE technology, And selective KISS-103 soldering technology.
Lead and lead free capabilities
Customized soldering process to ensure the highest quality
J-STD-001
IPC-A-610
Lead and Lead Free
PCBA Cleaning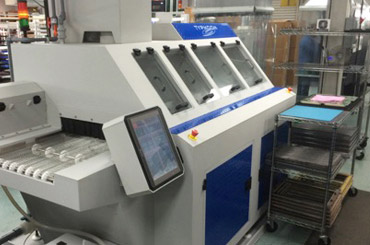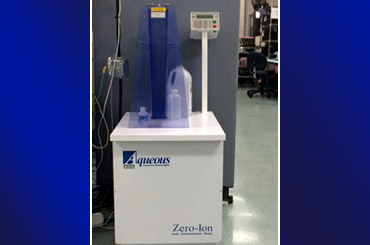 Customers PWBA's are cleaned with an in-line aqueous cleaning system utilizing ultra pure DI water to remove all water soluble flux residue.
Cleaning of No-Clean flux(J-STD-001) is accomplished with a in-line chemistry cleaning system utilizing eco-friendly saponifies.
Cleanliness is verified via ZERO-ION contamination test.
Process Verification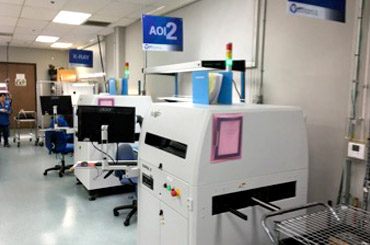 APT's Quality Inspectors and Manufacturing Operators are trained and certified to the current industrial standards. IPC-A-610 & J-STD-001 class 3
Automated Optical Inspection equipment (AOI) is utilized to verify the SMT process.
APT performs 2-D X-Ray inspection on all BGA and Lead less devices.
Testing


APT will support customers in the development and implementation of test systems and procedures to ensure "Out of the Box functionality.
APT is equipped with Flying Probe, ICT and Functional Test capabilities and has a dedicated staff of highly skilled and experienced test engineers and technicians ready to support the customers needs.
Environmental Stress Screening (ESS) is available to ensure functionality at temperature extremes.
Mechanical Assembly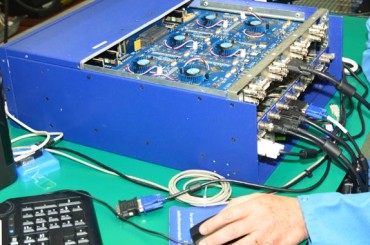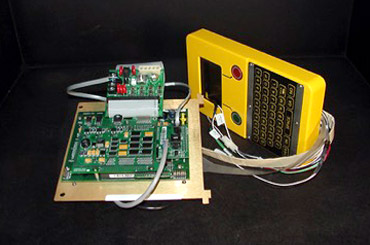 APT has the capability and expertise it integrate the PWB into a module assembly (Box Build).
Press fit assembly.
Sub-assembly integration.